Do you want to bring ShaeWellness to large organisations?
Maximise your Network
Proposal support
We pitch for you
Marketing resources
SW Providers who want to make a proper living out of corporate wellness need to win big contracts that run for multiple years. This allows for greater impact on more people, plus certainty and consistency of income for you as a Provider. Big business is a different business though, and this support program will provide you with every insight we have from doing business with national and multinational organisations so you can approach and successfully open business with much larger organisations.
What do you get?
NETWORK MAXIMISATION: Support in navigating your network and understanding the best strategy for each of the relevant primary, secondary or tertiary contacts you may have
MARKETING: Resources and tips around marketing to organisations that fit the larger/multi-national classification
PROPOSAL SUPPORT: Everything you need to ask the right questions, collect the right information and present it as a succinct and professional proposal for submission to the decision makers
PITCH SUPPORT: Use our world class presenters and salespeople to deliver the pitch on your behalf
Normal Price: US$9977 – Foundation Year Provider Exclusive: US$997
How is this different to the normal ShaeWellness support?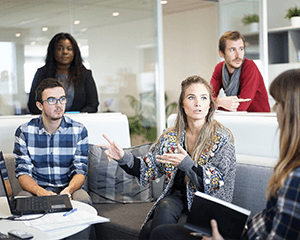 Going into 2022, the support for smaller ShaeWellness provider contracts will be reduced and more automated through resources and group based support only. This program will enable high availability of the support from the ShaeWellness HQ team specifically for individuals looking to open business with these larger organisations
DIFFERENT CROWD, DIFFERENT NEEDS:
Big business is a different kettle of fish. The details around the discovery process, proposal design, positioning and flexibility in the technology are all crucial components to a program being successful. This program will provide those specifics and the guidance to put the best product forward that serves both the client and the Provider.
THIS IS NOT FOR EVERYONE:
Typically, ShaeWellness provider support has been for every person who comes through the course. The level of support in this program will only be offered for those in the program. It takes special understanding and skills to open business with the larger organisations, so those who are in will be supported.
How is it delivered?
Live Workshop: Set the foundation, goals and understand key principles of this market and how it needs to be approached. Establish the support structure that will best aid you in approaching your target organisations and interact with like minds to be held accountable Date: 22nd Jan Time: 9 to 3pm AEST
On Demand Support throughout 2022: As needed, you have access to and support from the ShaeWellness HQ team to help you expand your lead list, market to organisations, write proposals and pitch for the contract. The team is dedicated to your success and is a combination of your empowerment as a Provider and ensuring that you know you have a team to support you.
Why the Big Business Bootcamp?
We have a goal of supporting the world in healthy change through personalised health, that happens much faster and in a more significant way if we are able to support 1000's of people at a time through their workplace
Who is it for?
SW providers who want to open a minimum of 3 contracts with a value of at least US$50K per year each, with a specific intention of attracting businesses with >1000 employees.
Providers who want to make SW their full time job, or at least, provide a full time income through larger contracts
Providers who have contacts with larger organisations that haven't been acted upon due to confidence, lack of resource, lack of knowledge or lack of time/priority
The Benefits Are Endless AND Lasting
ShaeWellness programs are designed to deliver a precise and powerful kickstart, reset, or booster relevant to all levels of health in your workplace.
With genetically-accurate nutrition and lifestyle recommendations customized for each unique employee, ShaeWellness creates a fun, educational, and engaging wellness experience for each individual and the entire workplace from Day 1 so you can see real change.